GROUPS & PARTIES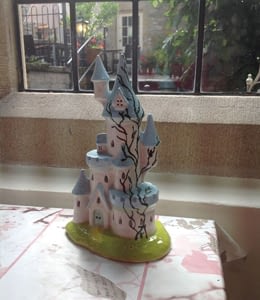 Pottery painting is the ideal activity for a range of occasions. Everyone can be involved and enjoy themselves, and have a go at creating something as a gift or a keepsake. Our studio is a nice open plan modern building perfect for creativity in a relaxing and safe environment. We also have a lovely gift shop selling beautiful items and it is also the perfect location for inspiration. If you have a group of 8 or more you can reserve the entire studio for just your party.
Hen Parties
Need an inspirational activity to suit everyone which will send the hen off in style? You've come to the right place.
Children's Birthday Parties
Pottery painting parties are a popular way to celebrate that special day with good friends. We offer an easy to organise, fun and memorable party experience.
Baby Showers
U Paint It Pots offers a relaxing, fun and inspiring environment to have a baby shower.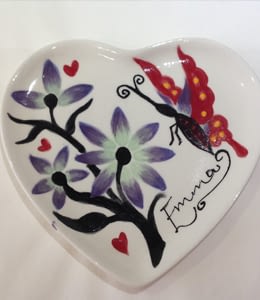 Nurseries & Playgroups Groups
Are you a creative and engaging activity for your nursery or playgroup? Then our mobile pottery painting service is ideal. We have a very flexible approach and provide everything that is needed to create a great session.
Corporate Team Days
Building a strong, creative and innovative team can be challenging. Pottery painting is an ideal activity for encouraging people to explore these skills.
Mobile Pottery Painting & Crafts Service for Groups
Are you an activities organiser for a nursery, playgroup, school, youth group or local WI and looking for new, creative and engaging activities for your members? Then our mobile pottery painting & craft service is ideal. We have a very flexible approach and can tailor the event to your members' requirements.
General information
We have a studio fee of £2.50 per person.
Our pots range in price from £4.00 to £30.00 each
Please note that we do not call when pots are ready. Please allow seven days for pots to be glazed and fired before checking if your pots are ready.
We can also arrange for your pots to be posted at an extra cost, but we cannot be held responsible for pots damaged in transit.
Pottery Painting Chesterfield ~ Kids Activities Chesterfield ~ Craft Centre Chesterfield ~ Things In Chesterfield
Painting Studio Chesterfield ~ Gift Centre Chesterfield ~ Gift Shop Chesterfield